The 2018 AGM was hosted by Durham College in Oshawa, Ontario from May 22-24. Special hotel accomodation was arranged
with the Holiday Inn Express and Suites in downtown Oshawa.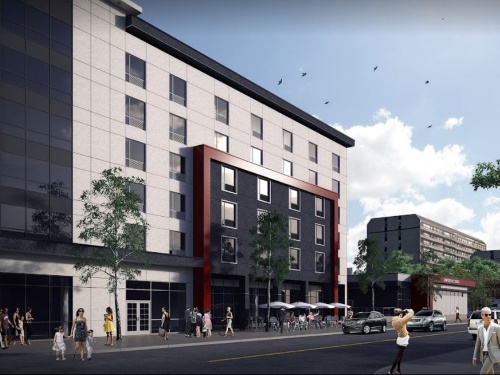 Meetings are held annually with a different member institution hosting each meeting. Here are some brief summaries of previous Annual Meetings:

The 2017 AGM was held at the Spencer Leadership Centre in London, Ontario from May 16-18, hosted by The University of Western Ontario.


The 2016 Ontario Campus Parking Association AGM and Conference was held at the Holiday Inn Peterborough Waterfront from May 31st to June 2nd hosted by Trent University and Fleming College.
Hot agenda items for the 2016 conference included:
Event Parking
On-line Parking Permit Sales
Motorcycle Parking
PCI Compliance
Student Car Share Programs
Debit card payments on pay and display machines
Mobile applications (Honk Mobile) (Quick Pay) etc.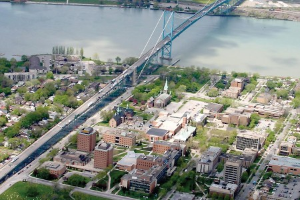 The 2015 Ontario Campus Parking Association AGM and Conference was held from May 26th to May 28th at Caesar's Windsor and hosted by the University of Windsor.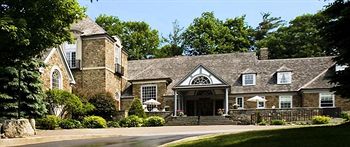 The 2014 Annual General Meeting was held in Mississauga from May 27th to 29th, hosted by the University of Toronto at Mississauga. Attendees stayed at the lovely Glenerin Inn & Spa.
This AGM featured a lively Roundtable session covering a number of topics that have been discussed on our listserv and in parking offices around the province:
e-permits, License Plate Recognition (LPR),Booting, Snow removal Contracts and Issues, Event Parking, Automation of Garage, Transpass Program, Parking Policies and Procedures, Reconciling Monthly Reports, Collection Agency Processes, License Plate Recognition (LPR), Pay By Cell, Online Permit Processing, Charging Stations for Vehicles
Congratulations to UTM and Polestar Meeting Group for putting on an event to remember for years to come!!

---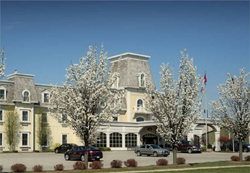 The 2013 Annual Meeting was hosted by Waterloo University. The event ran from May 28th to 30th in the beautiful hamlet of St. Jacobs. Attendees were hosted at the Courtyard Marriott St. Jacobs. Our thanks to Waterloo for puting on a first-class event!

---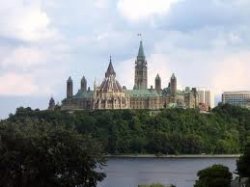 The 2012 Annual Meeting site was in the nation's capital, Ottawa. Hosted by The University of Ottawa, Carleton University and Algonquin College, the event ran from May 22nd to May 24th. Thanks to all attendees! And to the three host institutions for a great program!!!

---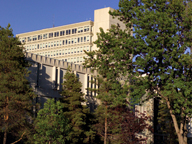 The 2011 Annual Meeting was held at Laurentian University in Sudbury, Ontario. The Conference began on Tuesday May 10th, and wrapped up on Thursday May 12th. Special delegate bookings were arrange through the Travel Lodge Hotel.

---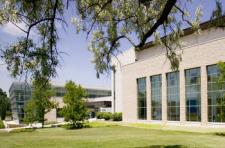 The 2010 Annual Meeting was hosted by Brock University. Attendance was good, underlining the strong commitment to campus parking excellence in the Province of Ontario. Brock provided an ideal setting and great services for this year's meeting. Thank you, Brock U!

---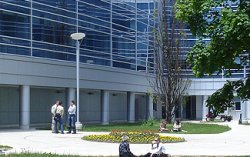 The 2009 Annual Meeting was held at the University of Guelph from May 12th to 14th. With a great turnout, exciting presentations and a beautiful environment, the event was a memorable success. Go Gryphons!

---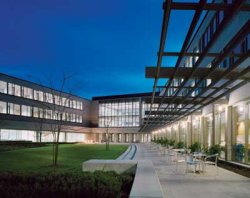 The 2008 Annual Meeting was held at Yor University's Schulich School of Business. Congratulations to York for putting on a great event!